BG Is the Only Independent, Locally Owned Cannabis Cultivator in Illinois
Bedford Grow is the only female, family, and locally owned, owner‐operated, independent cannabis cultivator in Illinois, producing premier products for both medical and adult use.
Laurel Dineff founded Bedford Grow in 2014 with the mission to give patients suffering from a variety of health issues a viable alternative to prescription medication for safe and effective relief, and to help improve their quality of life.
Today our team is driven by the same compassionate spirit and desire to help people live their best lives by embracing innovation while adhering to the highest standards of product quality.
Our cutting‐edge facility has approximately 80,000 square feet of indoor space with fully automated lighting and watering systems that guarantee the ideal cultivation environment. Every plant is grown in coco coir potting medium from seed to ensure no foreign genetic material, invasive pests, or pathogens are present. This enables us to produce stronger plants, higher yields, increased potencies, appealing aromas, and unique cannabinoid and terpenoid profiles.
In every phase of product research and development, our experts are focused on producing premier medical and adult‐use cannabis flower, concentrates, and infused products.
"As the Illinois market has progressed, Bedford Grow has stayed committed to supplying premium cannabis. With so much change since the start of the program, keeping quality standards at the forefront of operations defines the integrity of BG."
Steve Vinyard, Bedford Grow General Manager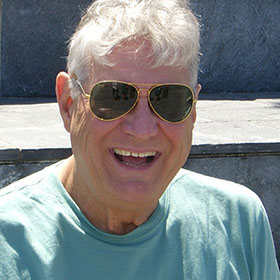 Lou's Legacy: Cultivating Compassion
Lou Dineff, the inspiration behind the founding of Bedford Grow, first learned of the truly medicinal benefits of cannabis when a Mayo Clinic neurologist suggested that his sister, Beverly (diagnosed with peripheral neuropathy) use cannabis to counter her symptoms. Fighting a disease that mimics multiple sclerosis, she had quickly lost motor functions and was a willing patient but fearful of its illegalities. Unfortunately, medical-grade cannabis was not available at the time, nor would it be before she succumbed to the disease.
As time passed and the opportunity to legalize cannabis in Illinois became a possibility, Lou, together with and through, the formidable efforts of his lobbyist, Bob, along with a team of others, pursued the matter to success — resulting in the Compassionate Use of Medical Cannabis Pilot Program Act of 2013. If there was a way to help one more person with alternative therapy, they knew it would be worth the effort.
In the summer of 2014, while already suffering from the effects of cancer, Lou encouraged his sister, Laurel, to apply for licenses to cultivate and dispense medical cannabis. Supporting her efforts, the applications were successful, and based upon the scores posted the first week of February 2015, Laurel would be awarded multiple licenses to grow and dispense. Sadly, one week later, Lou passed away.
Lou, like many cancer patients, truly suffered with his condition. In the fifteen years since his sister passed, medical cannabis was still not readily available for those in need. It wasn't available to help his sister and it wasn't available to help him, but he knew that through his last efforts it would be available to help others.
Lou's legacy of helping others was well known among friends and neighbors in the communities of the southwest side of Chicago. It was his dedication to others, his commitment to family, and his unyielding sense of compassion that formed the basis upon which Bedford Grow was founded.
Today, Laurel follows in his efforts to push medical cannabis to the forefront as a viable treatment method. One can find strains developed at Bedford Grow for various symptoms' relief in honor of her siblings, such as Lou's Legacy, and in memory of her sister Beverly, Beverly Road.