Bedford Grow Award‑Winning Gems & Caramels
In the 2021 Illinois Cannabis Cup awards, Bedford Grow placed three times for our edibles!
We won First Place in the Gummies category for our Strawberry Lemonade Gems, First Place in the Non‐Gummy category for our BG Caramels, and Second Place in the Non‐Gummy category for our Cookies & Cream Bhang Chocolate. At BG we infuse our edibles with a refined and high‐potency distillate. One of the reasons for this is taste — by using a refined distillate we eliminate a majority, if not all, of the cannabis flavor commonly found in edibles, making for a more pleasurable and tasty consumption experience.
Just as with our flower, our edibles receive immense personal attention. They are all handmade and are all completely hand‐packaged! Most importantly, all our confections are free of any extraneous additives or allergens — the ingredient list is short and simple! Our signature Gems have no artificial food coloring, are gluten‐free, and come in six delicious flavors: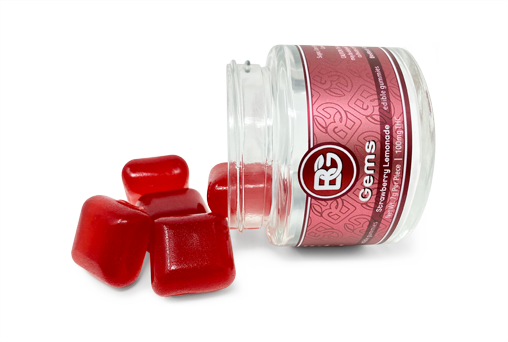 Strawberry Lemonade
This award‐winning Gem delights with refreshing fruity lemon and fragrant strawberry for the ultimate sweet and tart combo.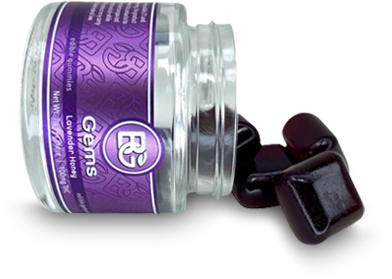 Lavender Honey
These Lavender and Honey flavored gummies present enjoyable flowery and spicy perfumed notes.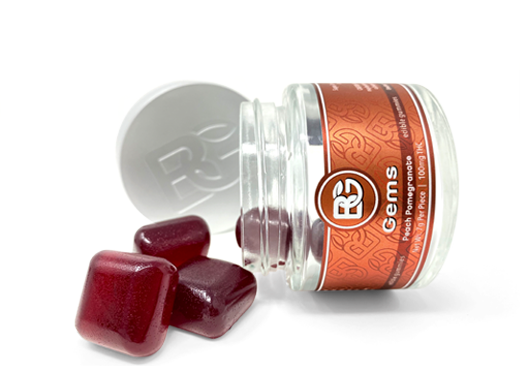 Peach Pomegranate
Our Peach Pomegranate Gems provide a true fresh fruit experience of peaches and pomegranate that delights the senses.
Rum Runner
An unbeatable Jamaican taste, Rum Runner features hints of Jamaican rum, aromatic coconut, and sweet, and fruity banana.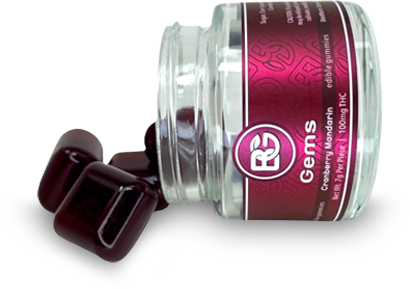 Cranberry Mandarin
Our Cranberry Mandarin Gems showcase a lovely tart cranberry flavor with smooth zesty notes of juicy mandarin orange.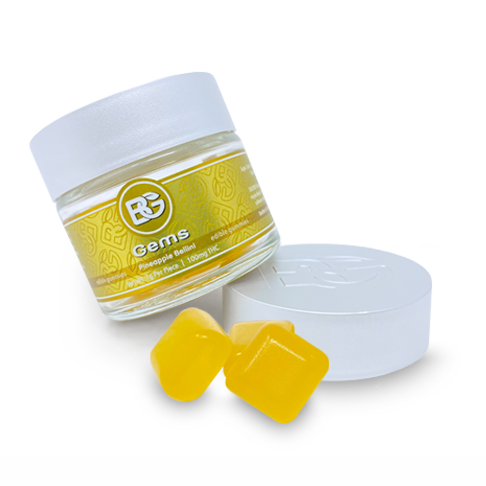 Pineapple Bellini
Infused with Marc de Champagne from France and fruity pineapple pieces, these Pineapple Bellini Gems make for a refreshing bite.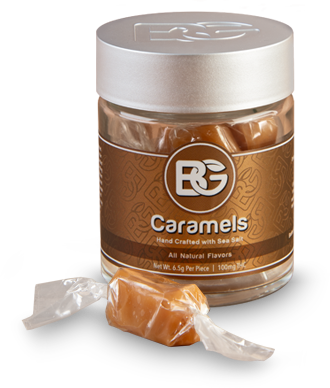 BG Caramels
Our award‐winning Caramels utilize sea salt to perfectly highlight the sublime taste of our all‐natural, hand‐crafted creamy caramel.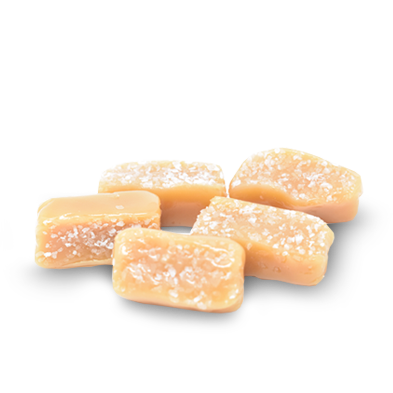 Apple Pie Caramels
This twist on our signature edible is a must‐try! Juicy tart green apples are blended with sweet cinnamon to create a smooth and delicious caramel treat.